ESC Gaming endlich wieder international?
Nachdem wir bereits 2022 mit einem Roster in der Project V (D/A/CH) Liga aufgetreten sind haben wir uns für 2023 überlegt zurück zu unseren erfolgreichen Wurzeln zu gehen und ESC Gaming weiterhin mit dem Fokus auf internationale Top – Talente auszurichten. Über ein Bewerbungsverfahren konnten wir unseren aktuellen Team Captain Antonio "Killax" verpflichten. Mit diesem Mazedonischen Talent war uns von beginn an klar, arbeiten zu wollen.
"Killax" besticht durch seine herausragende Spielkontrolle, welche er mit einer Sensationellen ruhigen aber dynamischen Art seinen Mitspielern beibringt. Kurz nach Bekanntgabe, wurde bereits in heimischer Presse (Mazedonien) von dem Wechsel des Helden von Brasilien zu ESC Gaming geschrieben.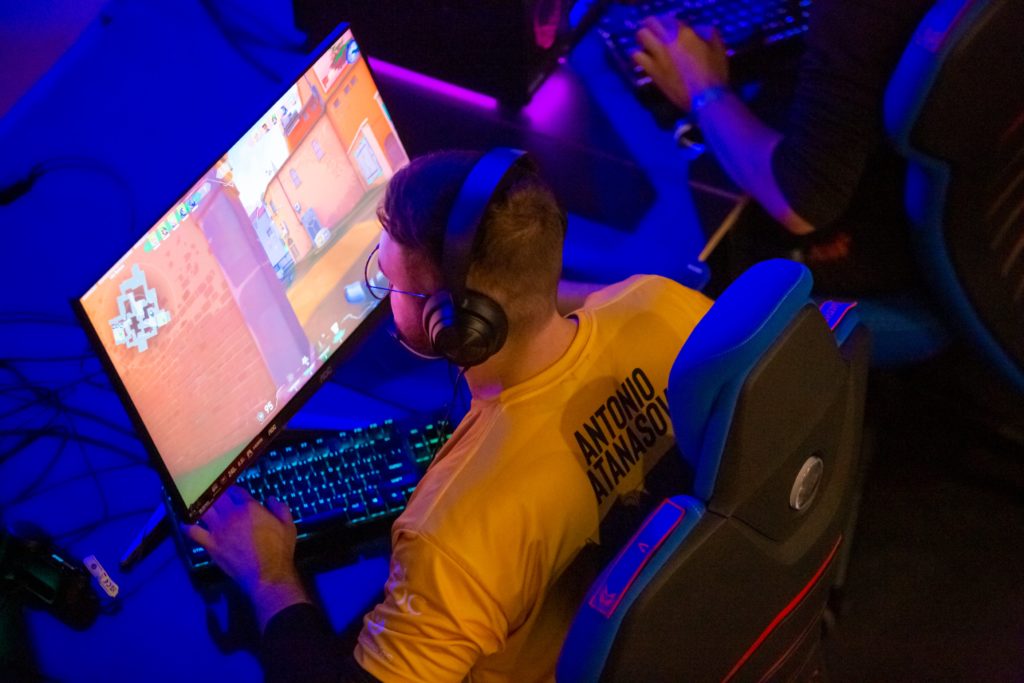 Zum Team fanden relativ schnell weitere Spieler aus "Killax" Erfolgskader in Brasilien.
Mit Mario "Legolas" , konnte unser Captain bereits einen der sog. Wunderkinder von Brasilien für ESC Gaming bzw. das Team verpflichten. Team Team war schnell klar fast ausschließlich mit in und für die EAST UNITED bevorzugt Ortsansässigen Spielern zu spielen. Es folgten der Bulgare "Xek" , der Pole "Inkelo" und der aus Russland stammende "Mannick" dem Ruf von Killax.
Außerdem ist uns im Vorfeld der Teamgründung bereits ein großer Coup gelungen und wir konnten mit Ondřej "Patron" einen herausragenden Coach für das Team akquirieren.
In kurzer Zeit konnte sich das Team bereits in diversen Games beweisen, dennoch blieben bis Dato die größeren Erfolge verwehrt. Wir konnten uns allerdings bereits in der EAST UNITED bis in ein Halbfinale eines wichtigen "weeklys" und in das Finale der "Wandercon" Kroatien qualifizieren.  Nachdem wir in Kroatien eine Niederlage erleiden mussten, begeben wir uns jetzt wieder zurück an die Arbeit um die bestmögliche Position in der EAST zu erreichen und einen Invite für die EAST Challenger zu erhaschen.
Junge dynamische und vor allem internationale Talente bei und durch ESC Gaming den Weg in den professionellen Bereich zu ebenen ist seit dem Inhaberwechsel durch die Rottal Group die Marschrichtung der Organisation. Gespannt können wir auf kleinere und größere mittelfristige Erfolge blicken.
In diesem Sinne #FEARTHEBEAST
For the english people:
After appearing with a roster in the Project V (D/A/CH) league in 2022, we considered going back to our successful roots for 2023 and continuing to focus ESC Gaming on top international talent. Through an application process, we were able to engage our current team, Captain Antonio "Killax". It was clear to us from the start that we wanted to work with this Macedonian talent."Killax" impresses with his outstanding game control, which he teaches his teammates with a sensational calm but dynamic way. Shortly after the announcement, the local press (Macedonia) wrote about the hero's move from Brazil to ESC Gaming. Other players from "Killax"'s successful squad in Brazil quickly joined the team.With Mario "Legolas" , our captain has already signed one of the so-called child prodigies of Brazil for ESC Gaming and the team. It quickly became clear to Team Team to play almost exclusively with local players preferred for EAST UNITED. The Bulgarian "Xek", the Pole "Inkelo" and the Russian "Mannick" followed Killax's call. In addition, in the run-up to the founding of the team, we already managed a big coup and we were able to acquire an outstanding coach for the team in Ondřej "Patron". In a short time, the team was able to prove itself in various games, but to date the greater successes have been denied. However, we were already able to qualify in the EAST UNITED up to a semi-final of an important "weekly" and in the final of the "Wandercon" Croatia. After suffering a defeat in Croatia we now get back to work to achieve the best possible position in the EAST and to snag an invite for the EAST Challenger. Smoothing the way into the professional field for young, dynamic and, above all, international talents at and through ESC Gaming has been the direction of the organization since the change of ownership by the Rottal Group. We can look forward to smaller and larger medium-term successes with excitement.
With that in mind #FEARTHEBEAST